[oth] Kohaku Labs Mech-Hisui Onewheeler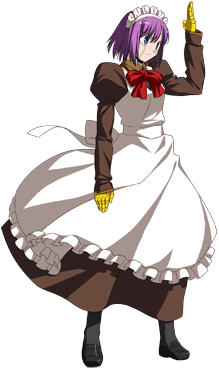 Kohaku Labs Mech-Hisui Onewheeler
Though your average, normal maids (even the android robot ones) are typically designed to perform domestic tasks such as cooking, cleaning, and catering, Mech-Hisui is designed to do that and far, far more.
Nothing will ruin a Mini, Go-Kart, or even a standard Onewheeler driver's day more than seeing this maid keeping up with them; after all, keeping up with race cars (or even just normal cars) isn't exactly a part of a typical maid's job description.
Although Mech-Hisui shares physics parameters with the standard Onewheeler, she drives slightly differently due to having different wheel placements to stabilize her on hills and banked corners. Be warned that her hitbox is larger than her visual model, so you might unexpectedly ram up some other maid's back end even if it looks like your maid shouldn't have hit her.